Basic to Advanced Medical Training for Professional Fire Fighters
Fire Fighter Medical Training
Training to meet best possible patient care delivery solutions by today's fire fighters
Medical Programs and Emergency Medical Responder Courses
EMR , First Responder, Oxygen Administration, Epi-Pen Administration, High Performance CPR, Spinal Techniques, Custom Medical Programs, Recertifications, Instructor Courses, Medical Oversite
National or Agency recognized programs to meet the needs of the Fire Department and/or the individual fire fighter.
BLS and HCP Certifications
Standard First Aid Programs
Contact Us
ashley@medicalfirstresponse.com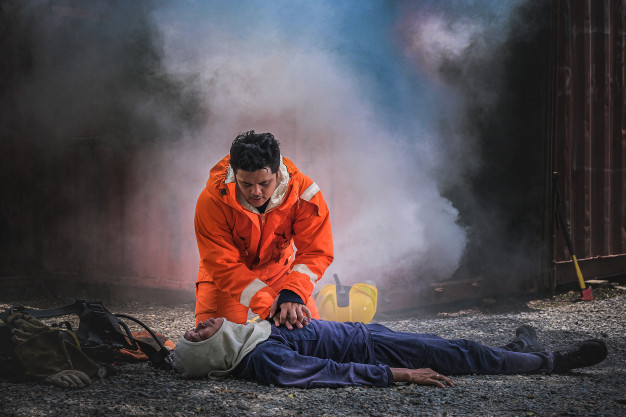 MEDICAL FIRST RESPONSE, FIRST AID TRAINING IN HAMILTON & ONTARIO
Authorized Red Cross Instructor Development Centre

Certified and Experienced Instructors

Administer First/CPR with Confidence
Courses offered by Medical First Response
FIRST AID COURSES
CPR/AED, Emergency First Aid/Standard First Aid
Level A & C
HCP/BLS - Health Care Provider Levels
Youth/Child Care/Babysitter Courses
PROFESSIONAL RESPONDER COURSES
First Responder/Emergency Medical Responder
Marine -Basic and Advanced
Wilderness - Basic and Advanced
LEADERSHIP COURSES
Instructor Courses and Instructor Recertification
- CPR Instructor
- First Aid Instructor
- Professional Responder Instructor - FR and EMR
- Wilderness Instructor - Basic and Advanced
- Youth Leader
Medical First Response Ltd.
43 Keefer Court, Hamilton, Ontario L8E 4V4, Canada - Unit 104
(905) 302-8277
Hours
We have opened our new training facility at 43 Keefer Court, Unit 104 in Hamilton. (Centennial Parkway and QEW). We will be running regular courses at this location along with your custom date requirements.
Please contact us or look at our course schedule.
Medical First Response
Our instructors have years of real-life experience performing CPR and first aid.
That's why we are able to offer better quality educational training.